UIC Rigo Padilla-Perez Undocumented Student Resource Center Heading link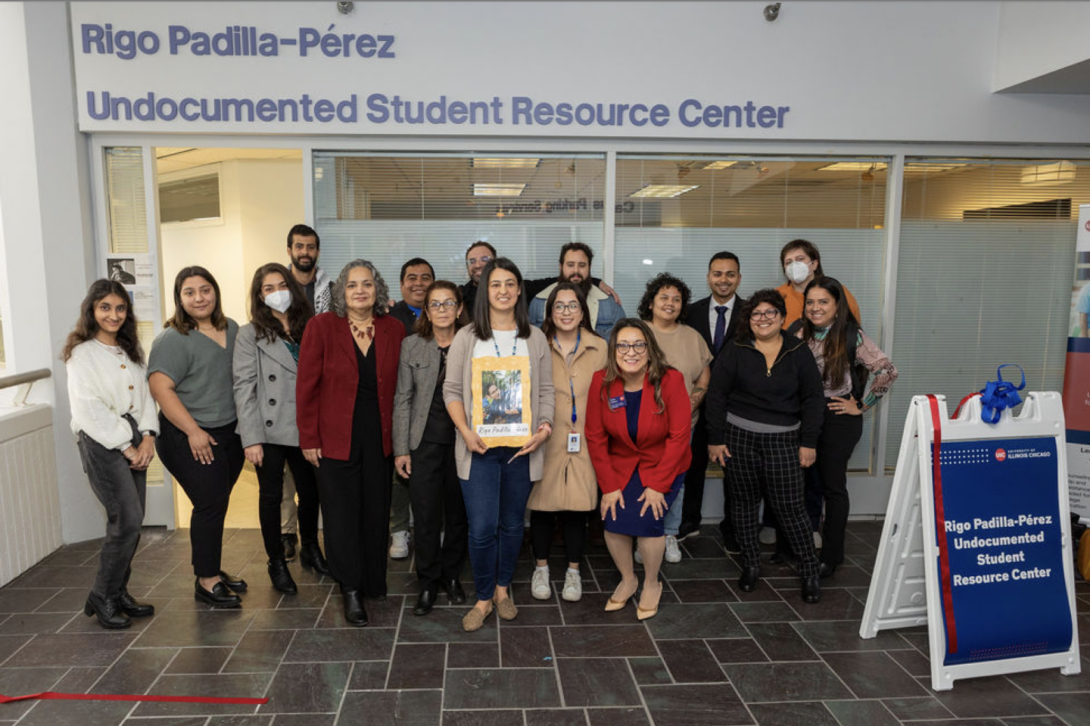 The UIC Rigo Padilla-Pérez Undocumented Student Resource Center seeks to create space for rest and resources for undocumented and mixed status students across campus.
"A space for us and by us. For peace of mind and planning initiatives that have us at the table. We are done taking anything less." RPP
Important Update: 
Dear students, faculty and staff,
The Illinois RISE (Retaining Illinois Students and Equity) Act was signed into law on June 21, 2019. The law grants eligibility for a subset of students who were previously ineligible for state financial aid as well as UIC grants, scholarships and tuition waivers. This subset of students includes undocumented students who are residents of the state of Illinois, transgender students who do not complete a Free Application for Federal Student Aid (FAFSA) due to the requirement that gender is listed as "at birth," and undergraduate students who are in good academic standing but have lost their Monetary Award Program (MAP) funding because they have not reached junior standing.
Students who are now eligible under the Rise Act can apply for aid after January 1, 2020. The Illinois Student Assistance Commission (ISAC) is developing the Rise Act Application for students to determine if they are eligible based on need as well as status. Although Illinois MAP funding has been exhausted for the current academic year, the University of Illinois at Chicago plans to award the UIC Opportunity Grant to newly eligible students during Spring 2020, for up to $1,850 for tuition and fees only. This amount could change in future semesters. Any adjustments to this program in the future can be found at: https://financialaid.uic.edu/types-of-aid/grants/institutional-grants/
UIC academic units that have internal scholarships or tuition waivers for their undergraduate, graduate or professional students will also be able to expand eligibility for these opportunities on January 1, 2020.
We anticipate that the ISAC application will be available on January 1, 2020. Students must complete the application by the UIC financial aid priority date of February 15, 2020. Students enrolled at UIC during Spring 2020 will be retroactively awarded if it is determined that they are eligible based on the information provided on the ISAC application. The information provided on that application will also be used for the Fall 2020 and Spring 2021 semesters.
For the most up to date information, visit: https://financialaid.uic.edu/aid-process/illinois-rise-act/
Amalia Pallares
Associate Chancellor and Vice Provost for Diversity
Kiely Fletcher
Executive Director, Financial Aid and Scholarships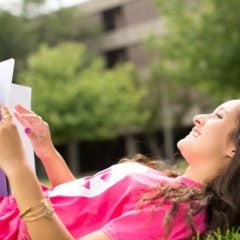 The Office of Diversity, upholds the mission and vision of UIC and its commitment to diversity.  We respect and value the different backgrounds of our diverse scholars and community. The University of Illinois at Chicago (UIC) seeks to provide services to support each student to successfully matriculate to degree completion.

UIC has a range of resources where students can access professional academic counseling, student legal services, mental health support, and peer support.

UIC does not collect any information on a student's DACA status and we will continue to protect all other confidential student and employee information to the fullest extent allowed by law. The UIC Police will not inquire about or detain community members based solely on immigration status.